Web-Slinging Ends With Spider-Man 3?
Kirsten Dunst says she'd only reunite with the amazing Tobey if the script was 'awesome'. Details inside...
Kirsten Dunst has raised doubts over the future of the Spider-Man franchise after she revealed that she would only sign up for a fourth movie if the script was 'awesome' and director Sam Raimi and co-star Tobey Maguire also reprised their roles.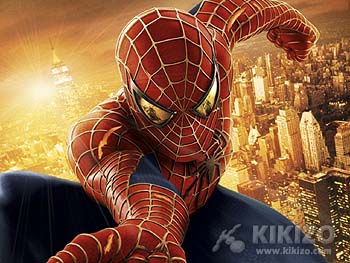 The Hollywood starlet has signed up for a third instalment in the Spider-Man series but is pessimistic over the chances of the franchise continuing after that, this stands in stark contrast to earlier reports that the series may span over as many as eight films. Although it is too early to say what the future holds fans of Peter Parker's alter ego won't be happy to hear what the star had to say.
There were problems in the production stages of Spider-Man 2 after Maguire sustained a back injury whilst filming Seabiscuit and the film's producers were said to have lined up a replacement in Dunst's off-screen boyfriend Jake Gyllenhaal. Rumours are sure to abound over the franchise's future due to the gaps in filming and some of the stars reluctance to become typecast.
Piaras Kelly
Editor, Kikizo Movies