Pierce Brosnan Done With Bond?
Speculation about the new Bond continues.
The ongoing Bond saga looks set to continue as Pierce Brosnan seemed to insinuate in an interview that he was finished with the role. In an interview with Entertainment Weekly Brosnan said "Bond is another lifetime behind me" - which seems to have conformed mounting speculation that Die Another Day marked his last appearance in the black tuxedo.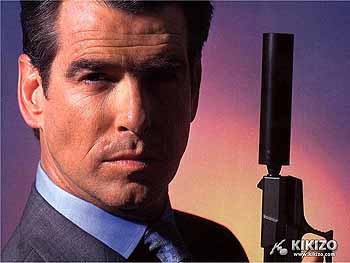 Hugh Jackman recently topped a fan poll on Sky Movies to see who the viewers choice would be to take up the mantle but there are plenty of others in the running also. The new frontrunner is said to be Clive Owen, should he land the part it would cap off a good year for him after his success this summer with King Arthur.
At this stage it is hard to tell whether Brosnan will in fact give up the role as some insiders are saying that he is merely using this retirement talk to get a better deal.
Piaras Kelly
Editor, Kikizo Movies