Bridget Jones: The Edge of Reason
Renee Zellweger, Colin Firth and Hugh Grant are back for more frolicking.
M o v i e D e t a i l s

Format
Theatre

Director
Beeban Kidron

Distributor
Universal Pictures

Genre
Romatic Comedy

Release
Out Now
It's the second cinema outing for the character loved and hated by so many. Cinema goers will be pleased or horrified to discover that it's more of the same, as it's fair to say that if you've seen the first film, you won't feel much differently about the second story than you did the first. Bridget is still Bridget, Darcy is still Darcy, and Cleaver is still Cleaver. It's not exactly a departure from the first film, whether that prospect pleases or appals you is entirely subjective. And yes, the perfect time to see the film is on a Girls Night Out.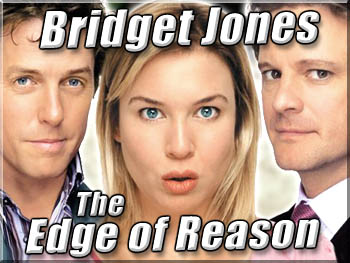 Bridget is still a reporter, though this time around the film begins with her taking part in a parachute jump for the news. Of course, in the spirit of the comic aspect of the story, it ends less than gracefully and dignified. However things in general are going well for our heroine, she's living with Darcy, who, as it made perfectly obvious, is just perfect for her, and she delights in telling people who already know that he's a human rights lawyer.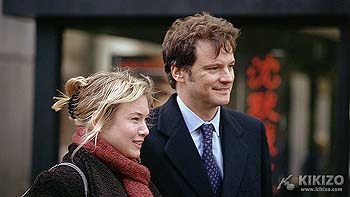 The story comes to life when the difficulties, which will come as a relief in an otherwise saccharine narrative, arise. Bridget's friends freak her out by making her paranoid about the potential for Darcy to be unfaithful with his colleague. Her relationship with Darcy is further strained by the class division between them, and that's not the biggest crisis she faces. When she lands a job as a travel presenter on TV, she finds out that she has to go to Thailand with none other than Cleaver, the same cad (an opportunity to use the word cad is not to be missed) that messed her about in the last film. While the story isn't really anything new, and it's pretty unrealistic at times too, it's the humour that makes the film.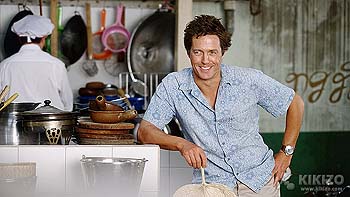 The point of this film is to have a laugh and enjoy some mushy romance too, if that's your thing. The fact that all other considerations appear to be secondary is really the film's strong point, as the abandon with which the story is told makes it all the better. If you can't get a laugh out of watching Grant and Firth have a stand-off and proceed to engage in what may be the crappiest fight in cinema history, then you aren't taking the film too seriously - you're taking life too seriously.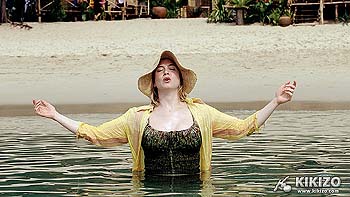 Probably the most refreshing thing about this film is just how much of a mess Bridget is. There aren't enough films where the characters are so hopeless and awkward in their lives, you'd have to wait a long time before seeing a Hollywood starlet like Renee Zellweger being asked to take on the role of such an unglamorous female lead character in an American film. I was surprised to find the best representation of the effects of hallucinogenic drugs that I can remember seeing in a cinema as I watched this, I won't give away the joke, but it's well done and quite funny too. There are plenty of belly laughs in the film too if you're willing to just go with it and ignore, or rather enjoy the continual daftness of the film.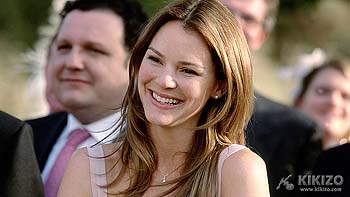 As far as aesthetics go, I found the film to be unusually pleasing visually as far as comedies go, especially some of the Thailand scenes. It's apparent that while this romantic comedy has gone high-budget, the budget has been spent wisely, and the film is actually quite good-looking.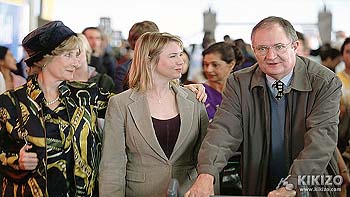 While there's no suspicion that it's trying to be very clever, at times Bridget Jones: The Edge of Reason is a bit too dumbed down to take. More than anything else, I found the parts where her imagination is dubbed over the film to be excruciatingly cheesy, like something off bad kids television. Fair enough, the story is taken from a book written in the style of a diary, but that's no reason that information, especially information as mundane as that which is imparted through this method, couldn't be presented in a less "Princess Diaries" way.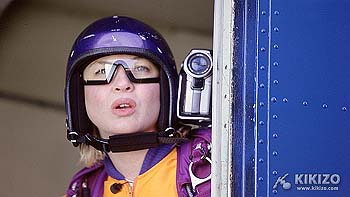 Capital letters are required here, because this film really is a CHICK FLICK. Men can laugh at quite a few of the gags, but the fact is, it's the women in the cinema who will laugh loudest, longest and most often. This film is totally based on the experiences of a woman, or at least those of a person subject to the predetermined gender role of a female in British society if you want to be clinical about it. While men can understand the attention paid to stuff like hair, make-up, clothes and waistline, we'll never really get it. This inaccessibility is probably the biggest problem, as in the one that will affect the most viewers of the film.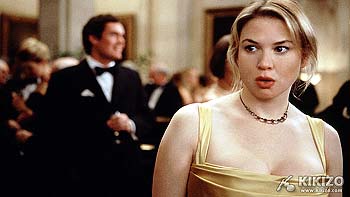 Of course, it's also true that there is a huge amount of films out there which have way more value to the testosterone tinged minds of us males, so it's only fair that the girls get to have their films too. Not that being female is a guarantee of enjoying this film, far from it: if something is silly, it's silly, and your willingness to let it be so is what really makes the difference to what you get out of this. That's not to say that Bridget is a convincingly realistic character, she's something of a cartoon character which can make things funnier, but can also make you care less about their welfare.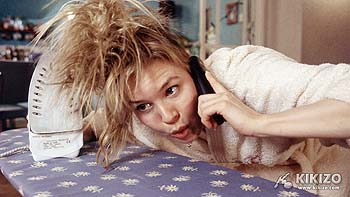 One of the most talked about aspects of this film, other than the ridiculously large publicity campaign, is the fact that Renee Zellweger put on three stone to play the lead this time round. While that would be a big deal for most people, the fact is, it's still clearly her underneath the padding. She's still as beautiful when she's overweight, and we all know that actresses rarely belong in the right weight division for their height anyway.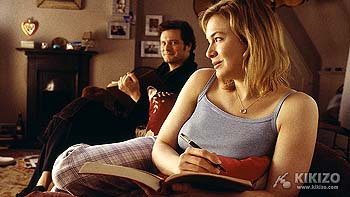 Colin Firth's Mark Darcy is sickening from the outset, simply because the "perfect" nature of his character coupled with how Bridget dotes on him gets on your nerves in about five seconds. The later scenes where they argue, rather than bringing any tension or drama to the piece, may well cause you to breathe a huge sigh of relief. He plays it straight though, and for the most part, the character calls for lifelessness. He doesn't exactly light up the screen, unless of course you find him as lovely as the target audience are supposed to. The stereotypical "marriage material".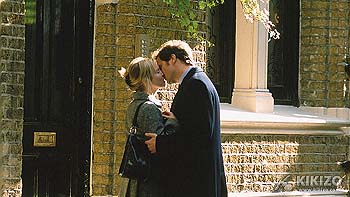 Hugh Grant, as Daniel Cleaver, is the perfect bastard. He hasn't been this enjoyable on-screen since About A Boy, except that here there's the added bonus of his character not being redeemed in any way. He plays a total creep and seems to relish it, if you got most of his roles then you probably would too. He's smooth, but utterly without conscience. The stereotypical "bad boy".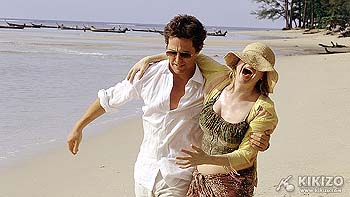 Jacinda Barrett who plays Darcy's work colleague, Rebecca, is stunning, and that's all she has to be. She made the film for this reviewer. I can't actually remember any of her lines, but I'll go on hunger protest if she doesn't get more roles.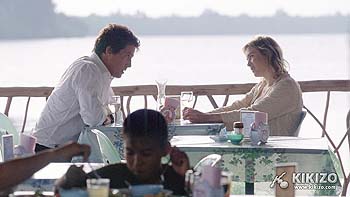 No matter what the actors put in, the characters never really have any depth, and it's quite probable that they were never meant to. There is a fairytale feel about this film as it's quite unreal and you never really get involved emotionally with the characters. It's more a case that the jokes wouldn't work without somebody to tell them.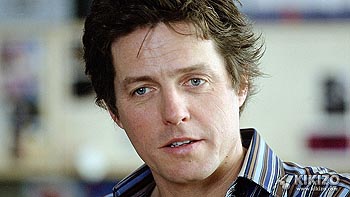 When this comes out on DVD, it will be watched in the company of chocolate a lot more than most films. If you're a man being dragged against your will to see this film, and are searching for one last hope that it won't be hell, two words: lesbian kissing. And remember the score is an average for all of you; for some of you it'll be a nine and for some of you it'll be a two. You'll laugh or you'll cry, but hopefully both!
David Flaherty
Staff Writer, Kikizo Movies
T H E S C O R E S
| | | | | |
| --- | --- | --- | --- | --- |
| Screenplay | Direction | Cinematics | Production | Overall |
| 6.0 | 7.0 | 5.0 | 7.0 | 6.5 |
The Final Word: Bridget Jones' Diary: The Edge of Reason is daft romance with plenty of laughs. If you try to take it seriously then you're at the wrong film. Ask nothing of it and you will laugh, and maybe even simper if simpering is your thing.