Catch Me If You Can
Inspired by the incredible life of Frank Abagnale, who swindled over $4 million by the time he was 19; Catch Me If You Can promises movie-goers everywhere a classy slice of cinematic action.
M o v i e D e t a i l s

Format
Theatre

Director
Steven Spielberg

Distributor
Universal

Genre
Comedy / Drama

Release
Out Now
The film marks a much-welcomed return of DiCaprio following his recent hit in Scorsese's Gangs of New York. Teaming with Hollywood heavyweights Tom Hanks and Spielberg in this must-see collaboration, Dicaprio is charming as Abagnale and gorgeously delightful in his portrayal of misadventures experienced by one of the most wanted con artists of all time.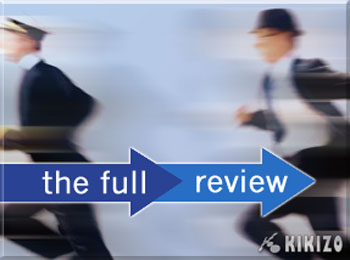 Upon discovering his beloved parents' divorce, Frank runs away in a desperate attempt to escape from his unstable home life. It is here where Catch Me kicks off as the teenage fraudster goes on to lead an amazing lifestyle that we can only dream of. Without a home or a penny to his name, Abagnale takes action on his father's motto that 'the Yankee baseball team always won because rivals were dazzled by their pinstripes', which in effect carves the film's premise.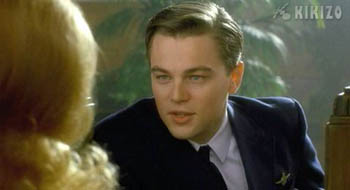 "It could have been executed quite differently, but this portrayal of broken home life is very well delivered rather than bordering on the cheesy side."


It's here that Abagnale arms himself with a flashy pinstriped air pilot uniform and the ability to talk the talk in a plot to scam big bucks worldwide. Tailed by FBI Agent Hanratty (Hanks) in a serious game of cat-and-mouse, he does the unthinkable by passing himself off not only as a Pam Am Pilot, but also a practising doctor and lawyer - with no formal training.

Thanks to Nathanson's wonderfully written screenplay, DiCaprio pulls off a superb performance with the skill to balance both Abagnale's manly arrogance incognito and his childlike vulnerability in reality. It's seeing each steal unfold in wonderment that charges the film with hilarious in-jokes and unforgettable moments, setting the audience up for the next thrill and the next scam.

However, it is in parts focusing on Abagnale's complex relationship with his father (Walken) that really shows Frank's growing loss of belonging; giving a much needed (although somewhat blatant) depth, drive and direction to his character.

As audiences dip in and out of Abagnale's high-life, Hanks is also perfect in pitching an excellent contrast as the straight-laced, straight-living FBI bod, Hanratty. As the stakes are raised with each heist, we begin to see the two characters predictably drawn together through their struggle to find an identity and a belonging to someone in their imperfect lives, especially when Abagnale falsely lies his way into a family's affections. It could have been executed quite differently given any director or actor was onboard, but it's safe to say that this portrayal of broken home life is very well delivered rather than bordering on the cheesy side.

For most of the film I was pleasantly surprised by the comedy dynamic injected into this Spielberg production. For instance, when Abagnale first discovers his knack to con, he slips into the role of a substitute French teacher and fools his fellow students in the process. Or when he gets carried away with the prospect of likening his makeshift playboy lifestyle to that of James Bond, and splashes his cash on suits, Aston Martins and women.

It's these punctuations of comedy between scenes that carries Abagnale's scheming episodes in the narrative along nicely from city to city in each act. In fact, I don't think I've giggled so hard at such quality moments in a Spielberg film since the Indiana Jones series.

The plot does lend itself more on the comedy-drama side than the thriller genre, which means it is at times quite slow-paced and also a little repetitive. Though I was happy to see a more human tale under all the 60s candy-floss design, fashion and décor. However, the different faces and people Abagnale meet (including the great tongue-and-cheek cameo as a prostitute from Alias' Garner) and the forever changing locations suitably keeps things interesting!

While Catch Me undoubtedly marks a high calibre for other films to follow this blockbuster-crammed 2003; it just slightly misses out on matching the silver screen magic that lit up previous dramas such as Forrest Gump or This Boy's Life. But with a winning combo of three of the most entertaining men triumphing again on the silver screen - who really cares?

T H E S C O R E S
| | | | | |
| --- | --- | --- | --- | --- |
| Screenplay | Direction | Cinematics | Production | Overall |
| 9.0 | 8.4 | 8.6 | 7.8 | 8.0 |
The Final Word: Catch Me is a complete blast to watch and a very enjoyable film that comes highly recommended. It will definitely be one to see over and over again when it's out on DVD.