Trauma
Colin Firth quits the soft act for a dark role with Mena Suvari. Worth seeing?
M o v i e D e t a i l s

Format
Theatre

Director
Marc Evans

Distributor
Warner Bros

Genre
Thriller

Release
Out Now
Say goodbye Mr Darcy because Trauma means no more mister good guy for Colin Firth! Britain's leading man takes a turn to the dark side in the psychological thriller that tracks a man's mental decline after he fails to cope with the consequences of a terrible car crash. The movie is shown from Ben's (Colin Firth) perspective and the viewer is left disoriented from the beginning as Trauma opens with the accident. From this point on the audience is left just as confused as the main character, struggling to put the pieces together we are constantly left one step behind and the resulting confusion is almost to hard to bear.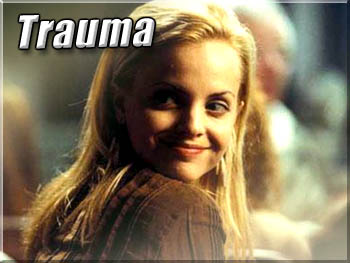 As an exercise in filmmaking Trauma is a solid effort, it is reminiscent of something like Memento as the viewer can never quite be sure where he is headed. Despite seeing everything, it becomes quite evident that the perspective you're seeing things from is quite important. Gradually as Ben's condition worsens due to his inability to deal with the loss of his wife things begin to spiral out of control. The viewer is left reeling as he almost feels as concussed as the main character, the film is hard to watch and make sense of until the climax of the movie when all is revealed.
Put simply, you're either going to like or hate this movie; in retrospect I should have read up on Trauma more before going to see it, but unwilling to spoil it for myself I went into it with just a brief plot overview. I was able to appreciate the film for what it was, but the average cinema goer runs the risk of a frustrating couple of hours unless he reads up on what the movie is about. If not, you can end up sitting there wondering what the hell is going on at points; something is always just put of the picture and you always feel out of the loop.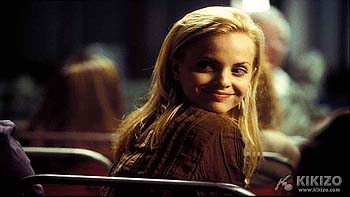 This might sound a little off putting but it's what Trauma is all about, the end result is a highly immersive experience and gets the viewer just as much involved with the movie as the actors. Unfortunately though not everyone will like this, some may prefer to sit back and take in a film rather than be part of it. As can be expected of a movie involving mental health, Trauma is tough going and hard to watch but in terms of psychology it comes up trumps.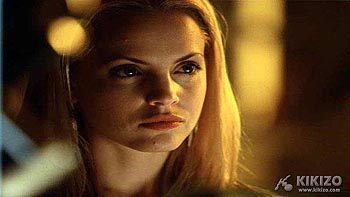 The psychological process gradually unwinds throughout the film, starting with the mass media coverage of a pop singer's disappearance and subsequent murder. Firth's character finds it very hard to deal with since he has only recently been informed about his wife's death, struggling to comprehend the public interest he begins to obsessively collect every news clipping about the killing. This obsessive personality is further explored with Ben's interest in ants and his artwork; the viewer gradually sees a darker side of his mentality as he flounders about in light of the recent events.
Suddenly a new woman appears in his life; Charlotte (Mena Suvari) holds special significance for him because she shares the same name as his aunt who raised him for a period of time. She stands out in contrast to everything else in his life and the more time he spends with her, the more she opens his eyes. Everything quickly begins to change as Charlotte begins to get him to explore his feelings; as Ben focuses more on his dead wife, faces from the past begin appearing and he cannot be quite sure what to think. The next thing he knows, a police inspector appears at the door and begins to question him about the pop singer's death. After some home truths are revealed Ben isn't quite sure what to think, he begins to question everything around him and things begin to go haywire.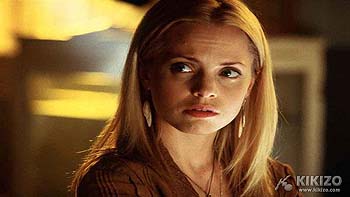 Most people will associate Colin Firth with Mr Darcy, be it the character from Pride and Prejudice or Bridget Jones's Diary. In recent times he has also found great success in a romantic role in Richard Curtis' Love Actually. However his performance in Trauma dispels all these memories and reasserts his versatility as an actor, Ben's darker nature is light years away from the romantic nature that we would normally associate him with. This role really does establish the actor as a very talented individual and hopefully we will see him pursue similar opportunities rather than becoming another face in the mould of Hugh Grant, either way we will see him next in the Bridget Jones sequel.
Trauma succeeds because of Firth's ability to show us a sequence of events from his perspective, making everything entirely believable because of the range of emotions he displays. He plays the psychologist's patient perfectly and portrays an image of mental health that shows what some sufferers and their families must go through. Eye opening is probably the best way to describe it! Firth is supported by quite a versatile supporting cast, the most impressive of whom has to be Mena Suvari. Trauma is another example of her decision to move away from the teenage comedy roles that she was so commonly associated with early on in her career. Her rather unique appearance stands out in this film; she stands in stark contrast to Ben's dark world and is almost angel like, this further reinforces some rather unnerving scenes that she appears in.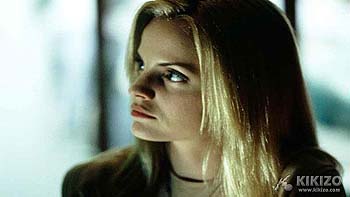 It is quite overbearing at times and never reaches the heights of Memento, but as an exercise in filmmaking it is quite interesting to watch and is far more appealing than other psychological efforts like eXistenZ. Colin Firth gives a standout performance and his role is highly contrastable to any of his recent parts, if you're fed up with Mr Darcy then definitely give this a watch. Be warned however as Trauma is tough going and hard to watch, the viewer leaves feeling manipulated as the film shows what a difference seeing things from a different perspective makes. You enter Ben's dark and grim world unsure of where you are headed and by the end of the film you can't be quite sure what to make of it all.
Piaras Kelly
Editor, Kikizo Movies
T H E S C O R E S
| | | | | |
| --- | --- | --- | --- | --- |
| Screenplay | Direction | Cinematics | Production | Overall |
| 7.0 | 6.8 | 6.6 | 6.8 | 6.8 |
The Final Word: Trauma is a complete mindtrip, you emerge from the cinema like a car crash victim just like the film's main character. This is one movie your therapist will be glad that you've seen as he stands to make quite a bit of money off you as a result.