X Men 2
X2 leads the 2003 movie sequel extravaganza - but has Bryan Singer successfully pulled off the next X Men chapter with this year's must-see comic book adventure film?
M o v i e D e t a i l s

Format
Theatre

Director
Bryan Singer

Distributor
20th Century Fox

Genre
Action Adventure

Release
Out Now
When the first X Men film came out a few years ago, it received critical acclaim not because of the crisp special effects and the awesome ensemble cast but more excitingly, it surprisingly spoke about a human story of prejudice that was tightly interwoven with each lead character. Don't get me wrong - it looked so cool to be a mutant, I wanted to be Rogue! But it's fair to say, that X Men opened a lot of doors for a greater calibre and expectation of story in comic book action flicks like Spider-Man and Hulk. And it stems from this vein of story that makes X Men 2 so amazing!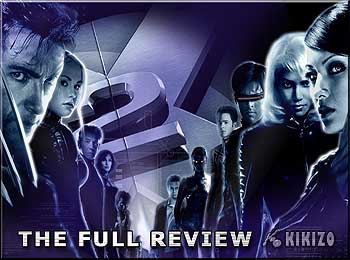 The film begins in one of the most spectacular opening sequences you'll ever see. Audiences are introduced to Nightcrawler (played by Alan Cumming) and then gripped through a series of fighting and teleporting (presented convincingly as a evaporation of black mist) as he forces his way to the president. And let us get this out if the way first, as my favourite X Men character, Cumming is fabulous as the German blue mutant, it's definitely a tall order to execute this character by any fan's standard.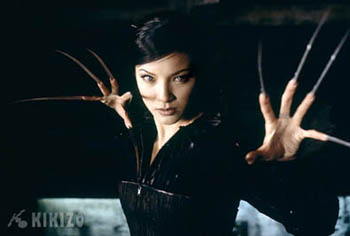 In light of the shocking attack, Col. Stryker (Brian Cox) visits Magneto (Ian McKellan) in his plastic prison and pressures him into confessing as much as he can about Xavier's (Patrick Stewart) school for mutants to aid him in his anti-mutant scheme. Wolverine (Hugh Jackman) also returns to the school a couple of years after his search; and as you'd expect, much of Wolverine's self discovery is linked to Stryker's history, his new metallically nailed assistant Deathstrike (Kelly Hu) and a secret weapon in the form of patient 143. With no clear way out, the X Men are forced to make an uneasy alliance with an escaped Magneto and Mystique (Rebecca Romjon-Stamos) to stand a chance of saving mutants globally.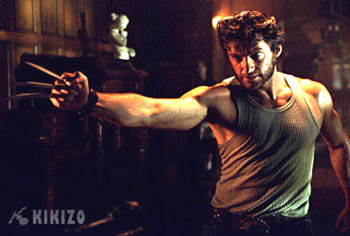 X Men 2 surpasses its predecessor in every way. On the one hand, you only have to gasp at the sight of the amazing icy sets (most of 20th Century Fox's budget was spent on), amazing effects or the razor sharp editing that flirts with the audience, especially in the fight sequences between Deathstrike and Wolverine (yes - this is all that!), to realise this movie has some serious major production values are at play!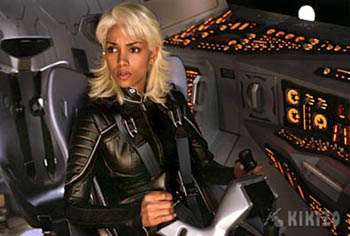 On the other hand, Bryan Singer and crew deserve a massive pat on the back for combining a focused plot that was just as fresh and powerful as the first but with greater intensity and excitement of evolving and fleshing out character conflicts and subplots during the story. We really do rub our hands in anticipation in demystifying how Wolverine or Jean Grey have become who they are. 20th Century Fox was right - there is no other director for the job as huge as X Men 2.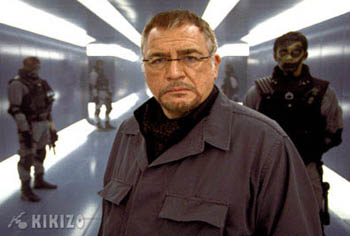 I'm not the biggest comic book fan by any means but X Men 2 strikes a fine balance of introducing new characters that we got a peek of in the first instalment without losing sight of carefully crafting these characters to moving the plot forwards. Iceman (Shawn Ashmore) and Pyro (Aaron Stanford) are notably the most prominent characters from the new pack, whose threads of mini plot have a greater knock on effect to the mutant allegiance. Pyro gets to show off some of his flame-fuelled skills proving how threatening he can be.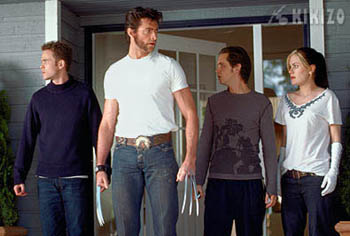 We also get to see a little of Siren, Kitty, Jubilee and Colossus as well as the full return of Storm (Halle Berry), Cyclops (James Marsden), Rogue (Anna Paquin) and Jean Grey (Famke Janssen) from the first film. We really do get a unique example of how to do an ensemble-dynamic movie not just well, but really really well, well enough for viewers to both suspend belief and care about comic book heroes running around trying to save the world. What else would you expect from the brainchild behind a classic such as The Usual Suspects?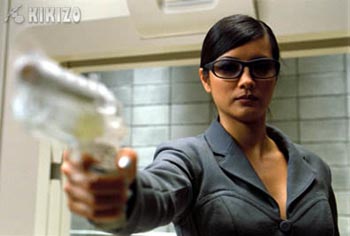 Gushing aside. There are a couple of things that sticks like a thorn in any fan's side. You do find it difficult to understand why mutants can do one thing in one situation and not in another, especially when the world is at stake. There are a couple of moments where I was frustrated enough to nearly shout at the screen. It's also a shame to see a couple of the characters like Cyclops and even Professor X sacrificed to a certain extent in order to throw the spotlight on newer characters this time round. It'll be interesting to see what happens in X Men 3 and whether this will happen again to 'make things interesting'?
As sequels and sagas go, X Men 2 ranks amongst the best with them. It's highly entertaining, and one to go watch with your friends.
Transistor Sister
Film critic, Kikizo Movies
T H E S C O R E S
| | | | | |
| --- | --- | --- | --- | --- |
| Screenplay | Direction | Cinematics | Production | Overall |
| 8.3 | 8.5 | 8.8 | 9.0 | 8.7 |
The Final Word: This is a highly slick movie with lots more explosive signature mutant action that successfully fuses with a very well told story and superb direction from start to finish. If you have to see one of the big action films this year, X Men 2 comes in a definite close second to the Matrix. For sure.