Kikizo Movies Archive
For nostalgia purposes, we decided to resurrect Kikizo's Movies site after more than a decade offline.
Although there was a more recent film section on the 2010-era Kikizo site here, when Kikizo first launched way back in 2003, a movies channel was central to the idea of the site -- and it ran for a solid couple of years. But it proved difficult to give it the same dedication that games was getting so in the end we focused on games only.
Still, we had a blast with some of the great movies of the 2003-2005 era, below are some of the highlights (oldest towards bottom of page) with full index pages revived here: [Reviews] [Previews] [News]


Preview: Star Wars Episode III
Let's have one last lightsaber tug as we take a final peek at Episode III before its blinding summer arrival. (Apr 20, 2005)


Review: The Amityville Horror
Believable? Who cares, it's scary! Take a tour with us as we take a look around the house of ultimate doom! (Apr 20, 2005)


Preview 2: Batman Begins
Finally, bats do have a dark side. A final look at one of this summer's hottest movies... (Apr 20, 2005)


Review: Team America
Allow us to explain why the latest creation from the South Park guys is utterly essential viewing. (Feb 7, 2005)


Review: Alexander
It's not the worst movie ever, but Oliver Stone's ambitious epic falls short in too many areas. Still, not to worry - pics of Angelina Jolie inside! (Feb 7, 2005)


Review: The Incredibles
Pixar's final film to be released by Disney is here, and frankly, it's awesome. (Dec 3, 2004)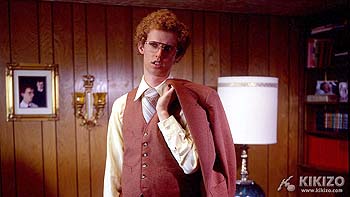 Review: Napoleon Dynamite
This little deadpan comedy came with a shockingly low budget, modest campaign, and the intuitive mind of Jared Hess. (Feb 7, 2005)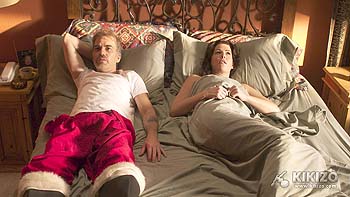 Review: Bad Santa
Billy Bob Thornton doesn't care if you're naughty or nice... in Bad Santa. (Dec 3, 2004)


Review: The Polar Express
From Back to the Future creator Robert Zemeckis comes this visually stunning animation. (Dec 3, 2004)

Review: Layer Cake
The British gangster movie is back, but does it mean business? Our verdict. (Oct 18, 2004)


Review: Supersize Me
You only have to walk out your front door these days to put on the pounds. Can Morgal Spurlock's documentary help out? (Oct 18, 2004)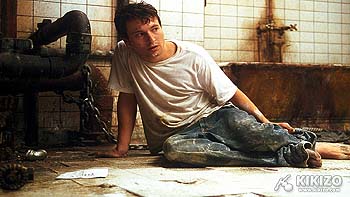 Review: Saw
It's not every day you wake up chained to a pipe. Is this the darkest film since Se7en? (Oct 18, 2004)

Review: Bubba Ho-Tep
Can it possibly get any quirkier than this mix of comedy, drama, horror and... Elvis? (Oct 18, 2004)


Review: Collateral
It started out like any other night until Tom Cruise turned up. But how wild is this ride? (Oct 18, 2004)


Review: Man on Fire
Continuing the recent tradition of a return to old school big-bang action films comes Man On Fire. (Oct 18, 2004)


Review: Trauma
Colin Firth quits the soft act for a dark role with Mena Suvari. Worth seeing? (Oct 18, 2004)


Review: Wimbledon
Any excuse to see Kirsten Dunst again, right? How about in Wimbledon? Maybe not... (Oct 18, 2004)


Review: Alien VS Predator
The monsters finally come out to play, but is it all just a big predictable let down? (Oct 18, 2004)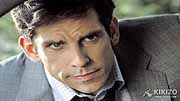 Review: Envy
Hot off the heels of Stiller's other summer comedy Dodgeball, comes Envy. (Sep 10, 2004)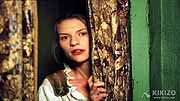 Review: Stage Beauty
Claire Danes and Billy Crudup star in this new Shakespeare remake. (Sep 10, 2004)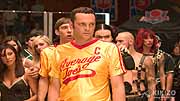 Review: Dodgeball
With home video shows it quickly becomes apparent that the funniest clips always involve a man getting hit in the crotch. (Sep 10, 2004)


Review: The Village
M. Night Shyamalan follows up on the success of The Sixth Sense, Unbreakable and Signs with a familiar yet still unpredictable formula. (Aug 24, 2004)


Review: Hellboy
Comic book fans can sit back with a smile on their faces as yet another superhero makes the transition from the page to the big screen. (Aug 24, 2004)


Review: The Girl Next Door
You could be forgiven for thinking this is a cheap American Pie imitation - but you're not. So is this DVD a rental or a buy? (Aug 24, 2004)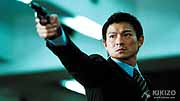 Review: Infernal Affairs
Why you should check out the film that inspires the forthcoming Scorsese remake with Matt Damon. (Aug 24, 2004)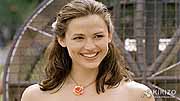 Review: 13 Going On 30
Alias' Jennifer Garner is outstanding in this happy-go-lucky imitation of Tom Hanks' classic Big. (Aug 12, 2004)


Review: Fahrenheit 9/11
There's really no excuse for not watching Moore's latest work, regardless of political standpoint. (Aug 24, 2004)


Review: I, Robot
Will Smith stars in a thriller inspired by Isaac Asimov's short story collection, but can he carry the concept into 2004? (Aug 12, 2004)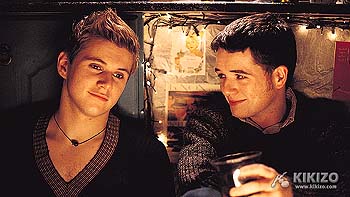 Review: Cowboys & Angels
A civil servant gets more than he bargained for when he moves into an apartment with a gay fashion student. (Aug 12, 2004)


Review: Spider-Man 2
As Kikizo posts this first UK review of Spider-Man's showdown with Doc Ock, a huge line is already forming outside London's Leicester Square Odeon for the first ever UK screening. Join us as we celebrate - it's Spider-Man 2! (Jul 2, 2004)


Review: Shrek 2
Once upon a time in a land far, far away, where fairy tales are in fact reality, exists the fantastic world where Shrek resides. Join us for the review of his second outing. (Jul 1, 2004)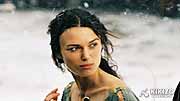 Review: King Arthur
Apparently this film isn't that good, but find out why in Piaras' full review, while looking at pictures of Keira Knightley. (Aug 4, 2004)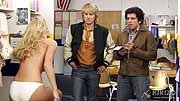 Review: Starsky & Hutch
The dynamic duo returns from obsolescence to the forefront of cool. We check out the DVD release. (Jul 23, 2004)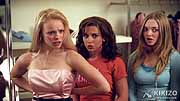 Review: Mean Girls
Ever made fun of somebody behind their back? Ever had it happen to you? Then maybe you should take a look an Mean Girls. (Jul 1, 2004)


Review: The Day After Tomorrow
Before you start groaning in unison at the thought of another gung-ho 'all balls, no brains' affair, TDAT marks a return to form by Emmerich. (Jul 1, 2004)


Review: Troy
Troy has failed to lived up to expectations. We expose its Achilles heel. (Jun 18, 2004)


Film Preview: Batman Begins
Can Chris Nolan's influence take Batman back to the darkness fans love? We take an early look at Batman Begins. (Jun 18, 2004)

Review: Van Helsing
Oh dear. This is terrible. Find out why to avoid this forever, in our lowest scoring game or film to date. (Jun 18, 2004)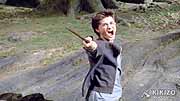 Review: Harry Potter 3
Hoil, boil, toil and trouble. The third film of J.K. Rowling's blockbuster franchise is here. Our review of Harry Potter and the Prisoner of Azkaban. (Jun 18, 2004)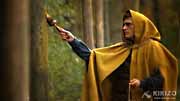 Film Preview: The Village
M. Night Shyamalan returns fresh from the success of Signs with this effort, the curiously titled "The Village". (Jun 18, 2004)

Oscar Night 2004 - The Awards
We cheer with movie fans around the world as an upbeat and upset-free Oscar Night dishes out awards in all the right places - including eleven in Middle Earth... (Mar 1, 2004)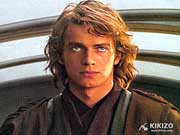 Star Wars Episode III Named
Official name for the final chapter in the prequel saga and will link episodes I, II and III to the original trilogy. (Jul 29, 2004)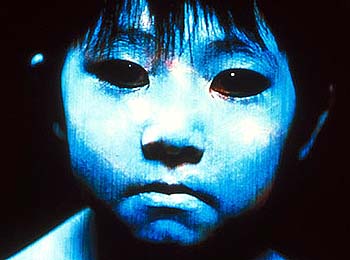 Review: Ju-On: The Grudge
Japanese schoolgirls aplenty in the film that inspires the forthcoming Sam Raimi remake. (Jul 9, 2004)


Film Preview: Spider-Man 2
Spider-Man is back on our screens this summer - but does he really stand a chance against his formidable new foe, Dr. Otto Octavius? All-new photos in our preview. (Apr 29, 2004)


Film Preview: Shrek 2
Shrek, Princess, Donkey and even the ginger bread man are all back in a land far, far away. Awesome new photos in our preview. (Apr 29, 2004)


Film Preview: Troy
And so comes this Summer's biggest movie of all - but is Troy really worthy of your time? We investigate. (Apr 29, 2004)


Review: Kill Bill - Volume 2
The last few months seemed like years thanks to Quentin Tarantino. Read our definitive review of Kill Bill Volume 2. (Apr 17, 2004)


Review: The Return of the King
It's not everyday you leave a press screening to face hundreds of screaming fans waiting outside for the premiere and pleading for your press kit. (Dec 15, 2003)


Eat My Shorts, Part 1: Making Mona
Aspiring filmmaker makes a short film - Mona's Voice, writes about it and offers the whole thing for download right here. (Aug 19, 2003)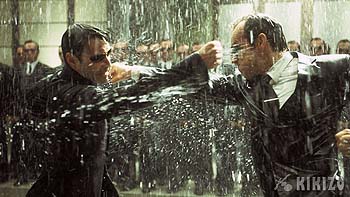 Review: The Matrix Revolutions
So is he the One or not? Please just tell us, because any more of this and it really will be the End. Oh, wait... (Nov 4, 2003)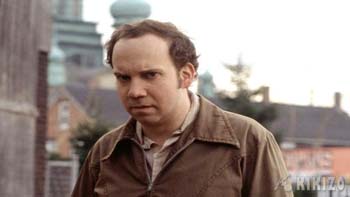 Review: American Splendor
Paul Giamatti puts in the performance of a lifetime as underground comic writer Harvey Pekar. Out now Stateside and hitting the UK January 2, here's our review. (Nov 4, 2003)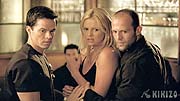 Review: The Italian Job
Paramount and its all star cast set its sights on making The Italian Job this year's runaway success story, but is it any cop? We grab the DVD and for the full review. (Nov 4, 2003)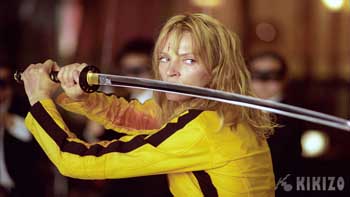 Review: Kill Bill - Volume 1
Finally, Tarantino's fourth film is here! We explain why it's not the next Pulp Fiction, but his coolest film yet! (Oct 10, 2003)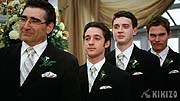 Review: American Wedding
Jim and his friends are back, and no baked food is safe. Read our full review to see what the American Pie folks have cooked up for you this third time around. (Aug 21, 2003)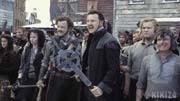 Review: Gangs of New York
Scorsese has done it again, providing DVD fans with an epic designed to shock and instruct. Come on in and take a look at one of the best DVDs of 2003. (Aug 19, 2003)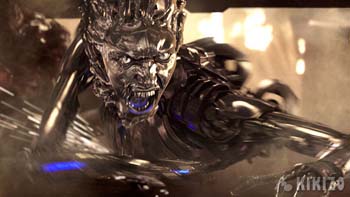 Terminator 3 DVD & Terminator 4 Details
Check out the list of features for the T3 DVD, plus get the latest word on T4 from Kassar, who says screenplay will be ready in eight months! (Aug 19, 2003)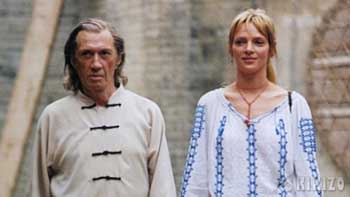 Preview: Kill Bill
Anticipation for Quentin Tarantino's fourth film starring Uma Thurman will reach fever pitch later this year. Here's our first look... (Jul 10, 2003)


Review: Finding Nemo
Fish are friends, not food. But do they make for a captivating movie? Dive into our full review of Pixar's latest computer animated wonder. (Jul 19, 2003)


Review: Phone Booth
The delayed release of Joel Schumacher's Phone Booth has finally happened - so was it worth the wait? (Apr 23, 2003)


Review: Charlie's Angels: Full Throttle
Heaven is surely missing an angel - three in fact! Hollywood's most desired females are back in a sizzling cocktail of action, dance and comedy. Read on for our verdict. (Jul 10, 2003)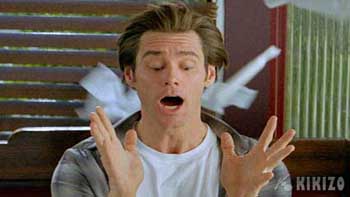 Review: Bruce Almighty
In Bruce We Trust? Carrey is back as God for a week - and one thing you can trust is our full review... (Jul 10, 2003)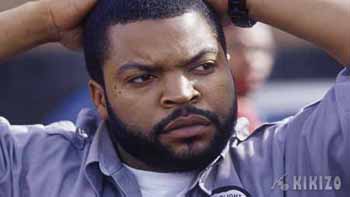 Review: Friday After Next
Ice Cube is back for another Friday installment, but does it live up to our expectations? Here's our DVD verdict. (Jul 10, 2003)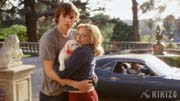 Review: Just Married
Can the latest teen rom-com, bring a charge of new life into the jaded mix? And do Ashton Kutcher and Brittany Murphy love each other as much as in real life? Find out here. (Apr 23, 2003)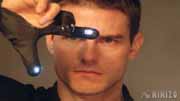 Review: Minority Report
Imagine a world with no murders, and a justice system that tracks down future killers before they commit their heinous crimes. Now imagine it all on DVD! (Apr 23, 2003)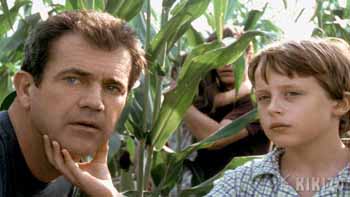 Review: Signs
Aliens invading the planet? It's not like they didn't warn us. Here's our review of Signs on DVD - is it worth your cash? (Apr 23, 2003)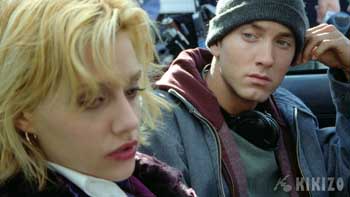 Review: 8 Mile
Eminem's semi-autobiographical big-screen debut arrives on DVD with some excellent extras. Here's our full review. (Apr 8, 2003)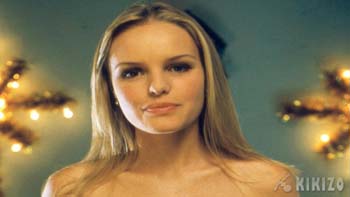 Review: The Rules of Attraction
Based on the Bret Easton Ellis novel, The Rules of Attraction offers a razor sharp ensemble performance in one of this year's most sordid, edgy and controversial teen 'love' flicks. (Apr 8, 2003)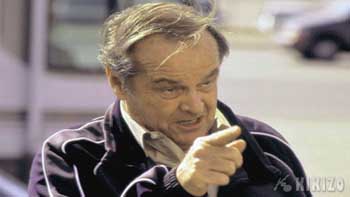 Review: About Schmidt
Jack Nicholson stars in this brainy little movie about old age, the American Midwest and ways in which we lie to each other and ourselves. (Apr 8, 2003)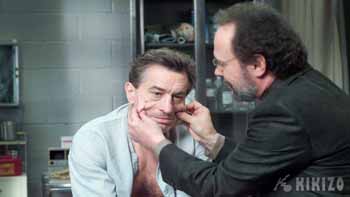 Review: Analyze That
Robbie De Niro and Billy Crystal reunite for the sequel to Analyze This, but will you be needing therapy after a second helping? (Apr 8, 2003)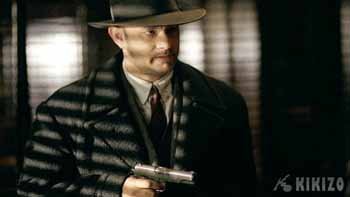 Review: The Road to Perdition
A finer cast of actors would be difficult to find, but does the material warrant the talent involved? Delve deeper inside. (Apr 8, 2003)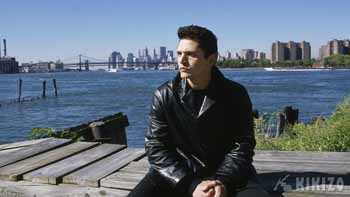 Review: Knockaround Guys
A movie that may have gotten lost in the shuffle in the past few months, Knockaround Guys may just have a great deal of substance. Check it out inside. (Apr 8, 2003)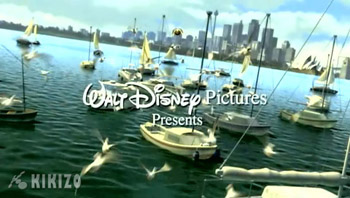 Pixar Update as Disney Era Ends
Pixar recently announced a new rodent-based movie to be released during Q4 2006 - marking the end of their contract with Disney as the company chats with new distributors including Sony and Warner. (Jun 20, 2003)


The Oscars: Coverage Wrap Up
We take a look at the event that was the 75th Academy Awards, with loads of photos and two video clips of two particularly memorable speeches. (Mar 25, 2003)


Review: Terminator 3: Rise of the Machines
After years of waiting, John Connor faces his biggest challenge yet against the deadly new T-X. Was it worth the wait? Read our full review. You might be pleasantly surprised... (Jun 27, 2003)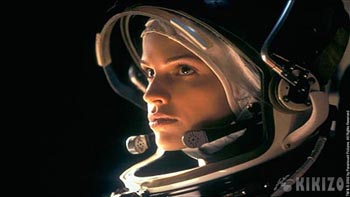 Review: The Core
Big effects and the end of many landmarks as we knew them. Our review explains if The Core is worth seeing when it hits theatres worldwide next week. (Mar 21, 2003)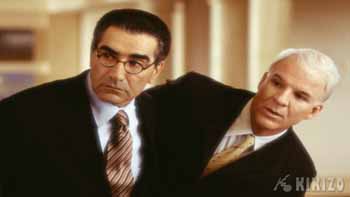 Review: Bringing Down The House
Triumphant from her Oscar nominated success in 'Chicago', Queen Latifah lives up to Steve Martin's considerable comic prowess in this hilarious movie. (Mar 21, 2003)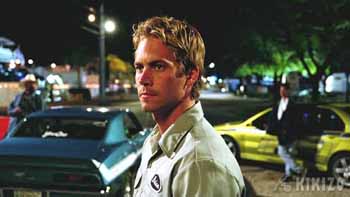 Preview: 2 Fast 2 Furious
Creativity in title aside, with no Vin Diesel in this sequel, is 2F2F merely 2 Lame 2 Bother? (Mar 21, 2003)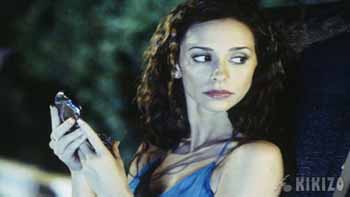 Review: The Tuxedo
Jackie Chan's latest flick hits the DVD scene. With Jennifer Love Hewitt co-starring, we decide if it's any good. (Mar 21, 2003)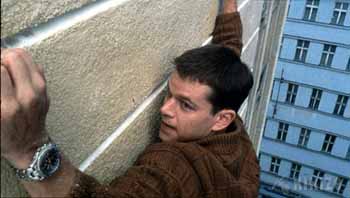 Review: The Bourne Identity
We honestly don't know that much about spies and secret agents in the real world,but we sure do like watching them on the screen… (Feb 28, 2003)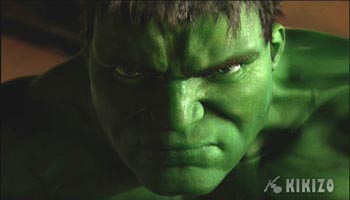 Preview: The Hulk
Gentle reader, don't make this preview angry. You wouldn't like it when it's angry... (Feb 28, 2003)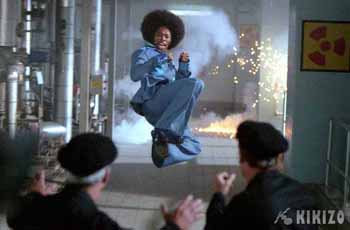 Review: Undercover Brother
Undercover Brother is more than a black man's Austin Powers, it's a universally appealing buffet of race jokes and 70's humor. Find out more in our DVD review. (Feb 28, 2003)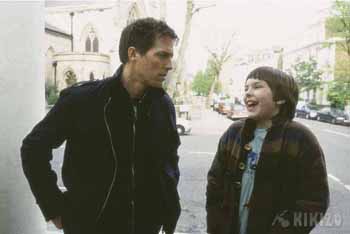 Review: About a Boy
Our DVD reviewer was not the biggest Hugh Grant fan - so a smart, moving, character-driven comedy was the last thing he expected. But that's exactly what he got! (Feb 28, 2003)


Review: DareDevil
Rushed into theatres before certain other superheroes arrive later this year, DareDevil is the latest big-screen blockbuster with a guy in a costume. Is it any good? (Feb 17, 2003)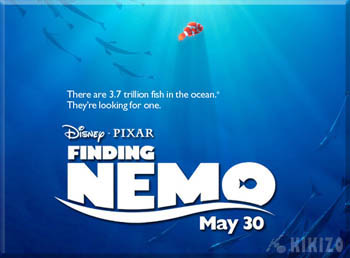 Preview: Finding Nemo
Disney Pixar splash out into a whole new world of computer animated fun and heartfelt emotion with this gorgeous new underwater adventure. Get the scoop in our full preview. (Feb 17, 2003)


Preview: Charlie's Angels: Full Throttle
The sexiest trio in movie history is back, promising a petrol-charged joyride that's sassier, hotter and fuelled with more thrills and spills that ever before. Full preview time. (Feb 17, 2003)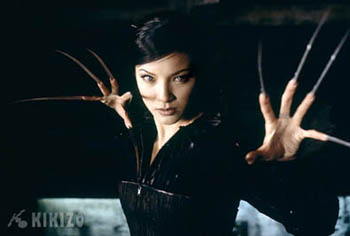 Preview: X-Men 2
It's not long until the leather-clad, extraordinarily powered, uber-cool gang return - and that means another blistering face-off between our favourite mutant superheroes. (Feb 17, 2003)


Review: Catch Me If You Can
Inspired by the incredible life of Frank Abagnale, who swindled over $4 million by the time he was 19; Catch Me If You Can promises movie-goers everywhere a classy slice of cinematic action. (Feb 17, 2003)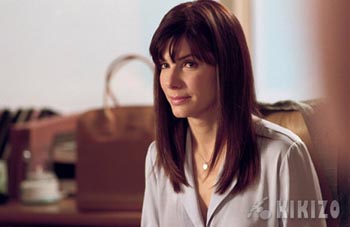 Review: Two Weeks Notice
We wanted Two Weeks Notice it to be a typical romantic comedy, starring those two lovable people, Sandra Bullock and Hugh Grant - but how did it turn out? Our opinion inside. (Feb 17, 2003)


Preview: The Matrix: Reloaded
Come take a look at this summer's biggest movie. The Matrix: Reloaded is going to blow you away - we explain why in our special preview. (Feb 17, 2003)


The Lord of the Rings: The Two Towers
It's precious, it is! The second in the Lord of the Rings trilogy is stunning, but how well does the film come together? Full review with media. (Mar 11, 2003)


The Lord of the Rings: The Return of the King
The culmination of nearly ten years' work, The Return of the King presents the final confrontation between the forces of good and evil, fighting for control of the future of Middle Earth. (Mar 11, 2003)